We've got tons of resources here to help you on your employee retention journey!
SEARCH THE HELLOTEAM LIBRARY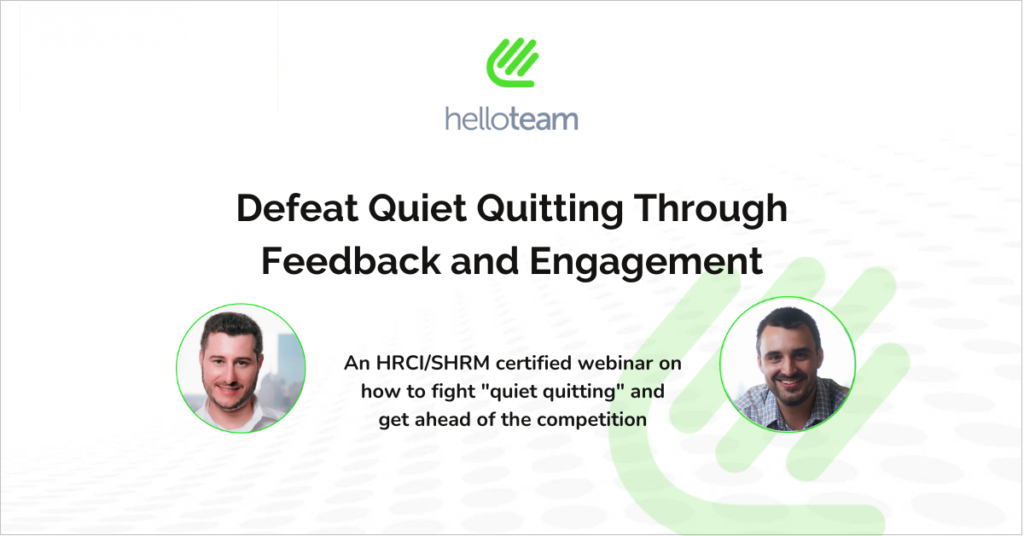 Quiet quitting – the act of doing the bare minimum at one's job – is a trend that's hurting workplace productivity across the country. If
Watch Now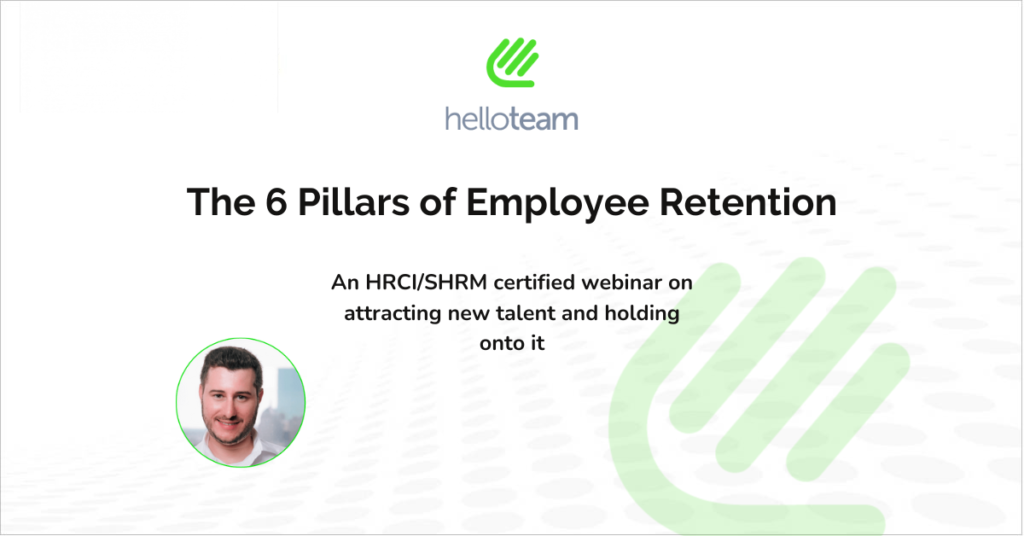 Did you know that 23% of turnover in the U.S. happens before an employee hits their first anniversary? What if we told you that you
Watch Now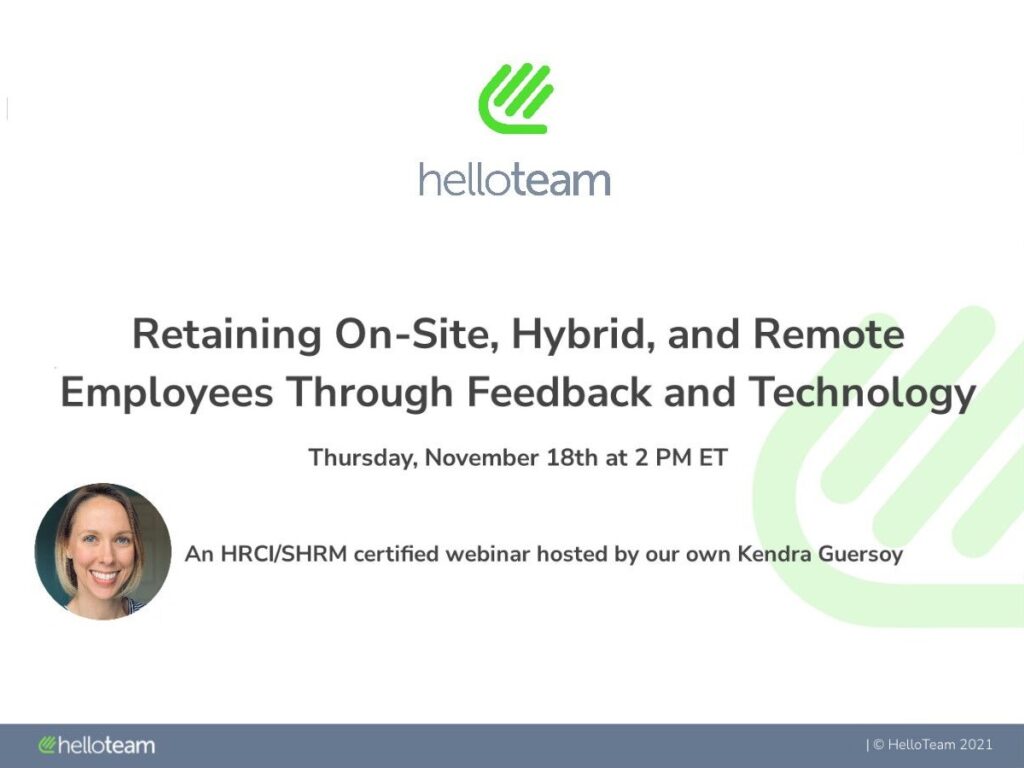 Listen to Senior HR Solutions Consultant Kendra Guersoy discuss the best ways to retain all types of employees through smart feedback and dedicated technology. It's
Watch Now
Learning Management Systems can turn your team into an expert group of problem solvers more quickly than you can even say "Learning Management System". Check
Read Now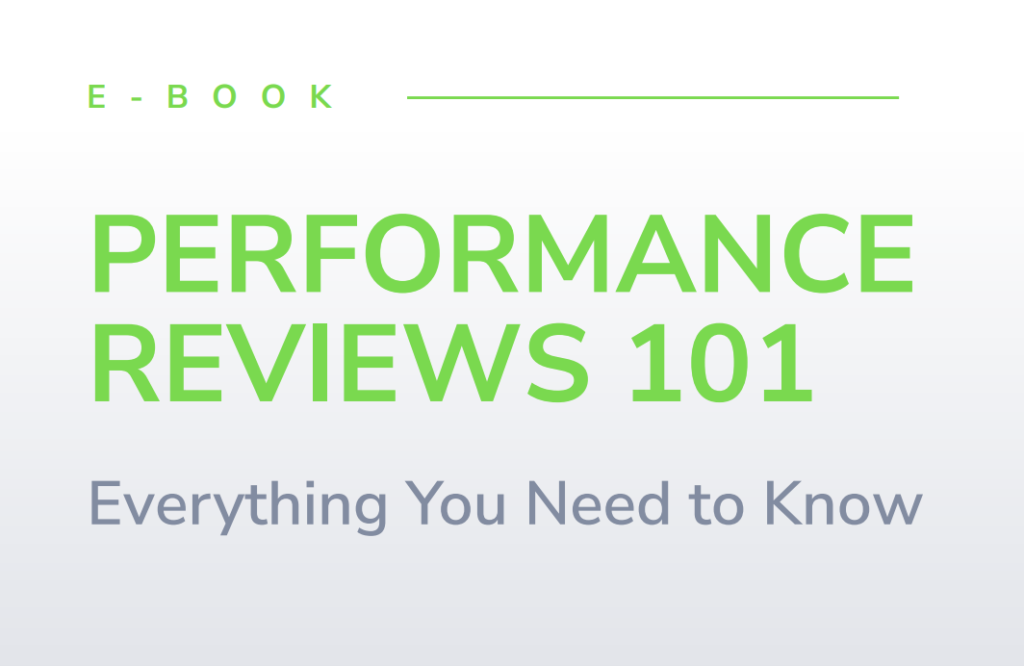 Performance review season doesn't have to be hard. Download the Performance Reviews 101 guide today and get everything you need to transform your review cycle
Read Now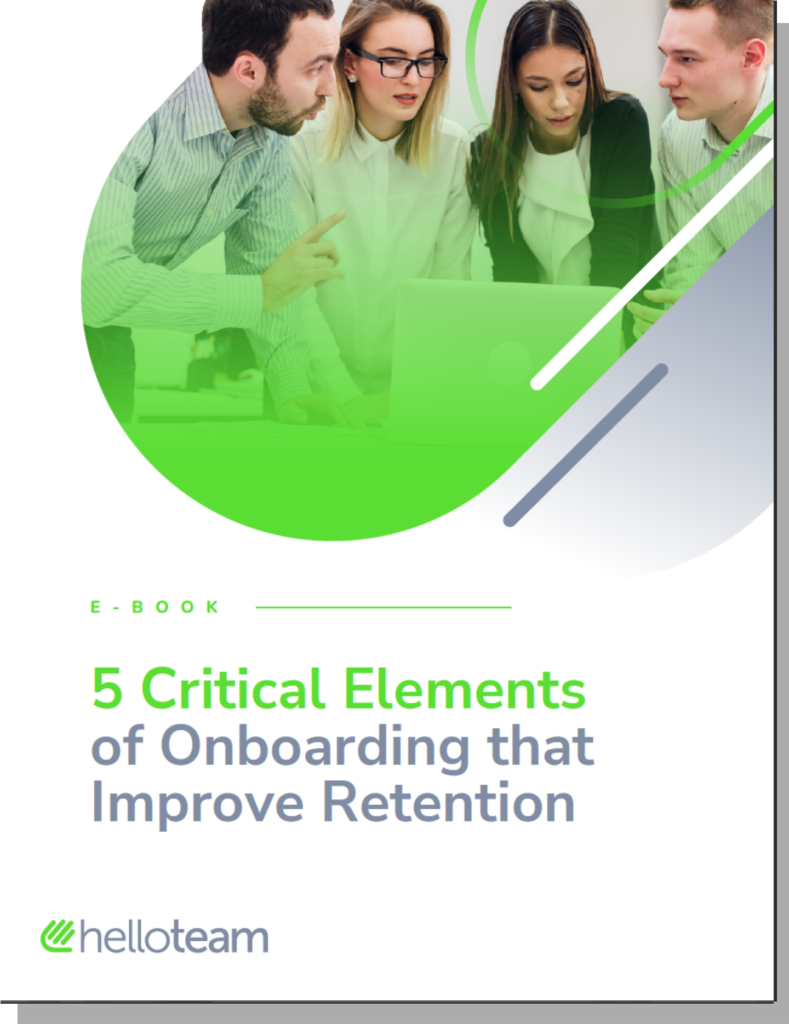 One of the most underrated employee retention strategies is focusing on onboarding. Check out HelloTeam's five keys for success in this e-book!
Read Now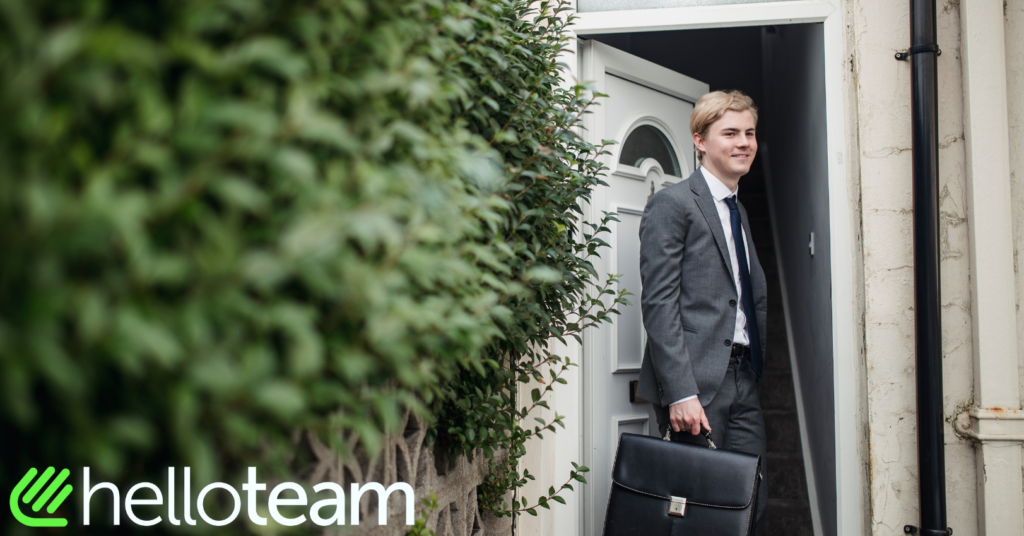 Millions of us have been working five days a week for our entire careers, clocking in on a sleepy Monday and jetting out of the office at 4:55 pm on Friday. What if that all changed?
Read Now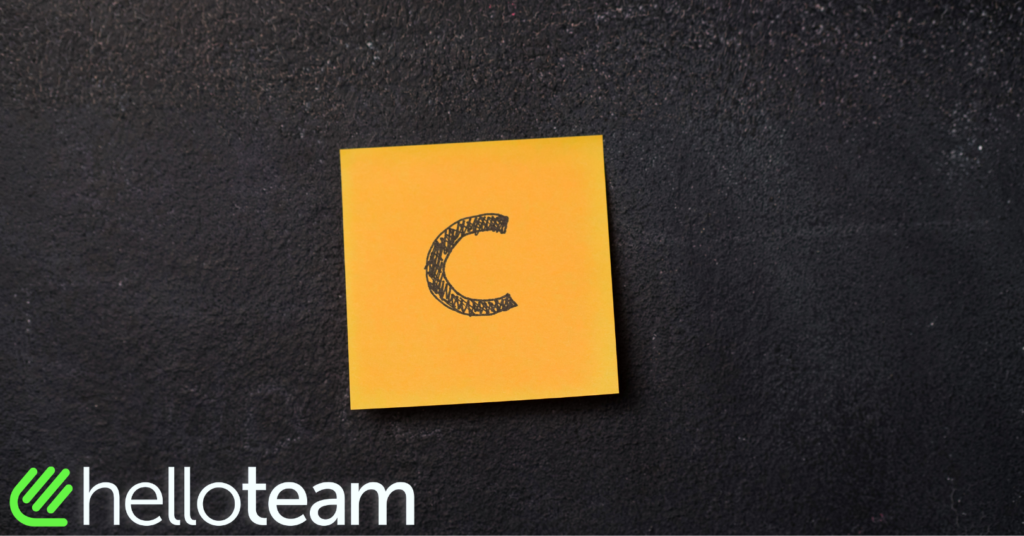 You might know the 4 C's of diamonds (color, cut, clarity, carat) or the 4 C's of credit (capacity, collateral, capital, credit), but do you
Read Now
The years of 2022 and 2023 will be looked back on in the history books as more than the post-COVID era; they'll be called the pre-AI era.
Read Now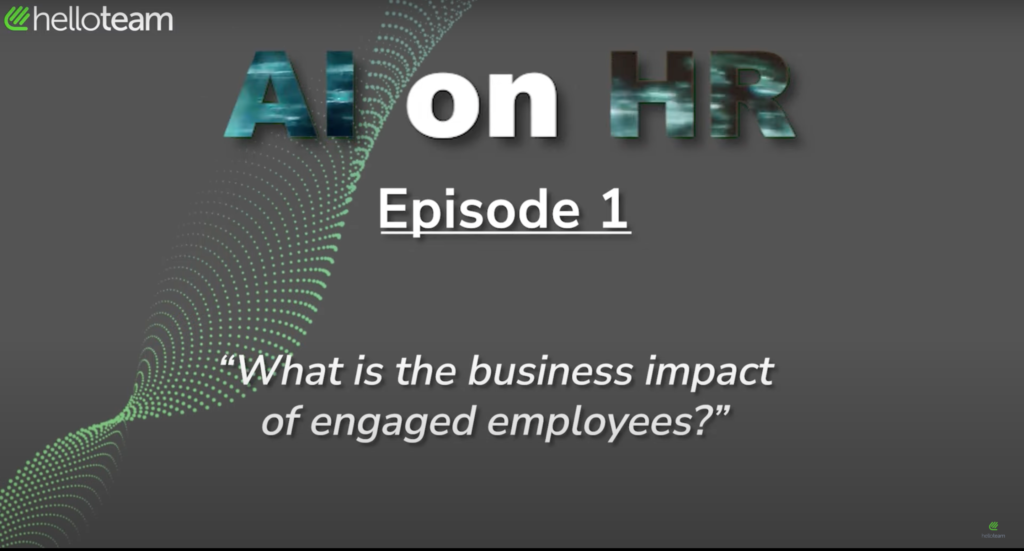 HelloTeam Presents: AI on HR Episode 1!
AI on HR is a HelloTeam series starring ChatGPT, one of the world's most advanced AI chatbots, as it gives its opinions and advice on the world of human resources. It's even more helpful than you'd think!
If you have any questions you'd like ChatGPT to answer in a future video, let us know in the comments below.
Read Now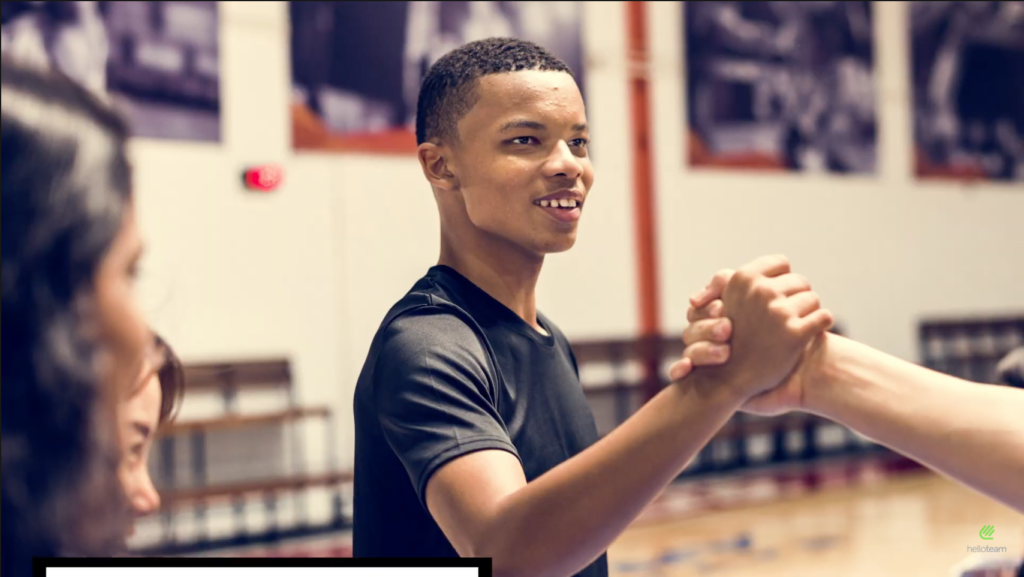 High fives aren't just a fun way to boost morale, but thanks to a UCal Berkeley study on basketball players, we know they're also proven to measurably increase efficiency. A great culture is vital to business success – check out how important high fives can be to that culture.
Read Now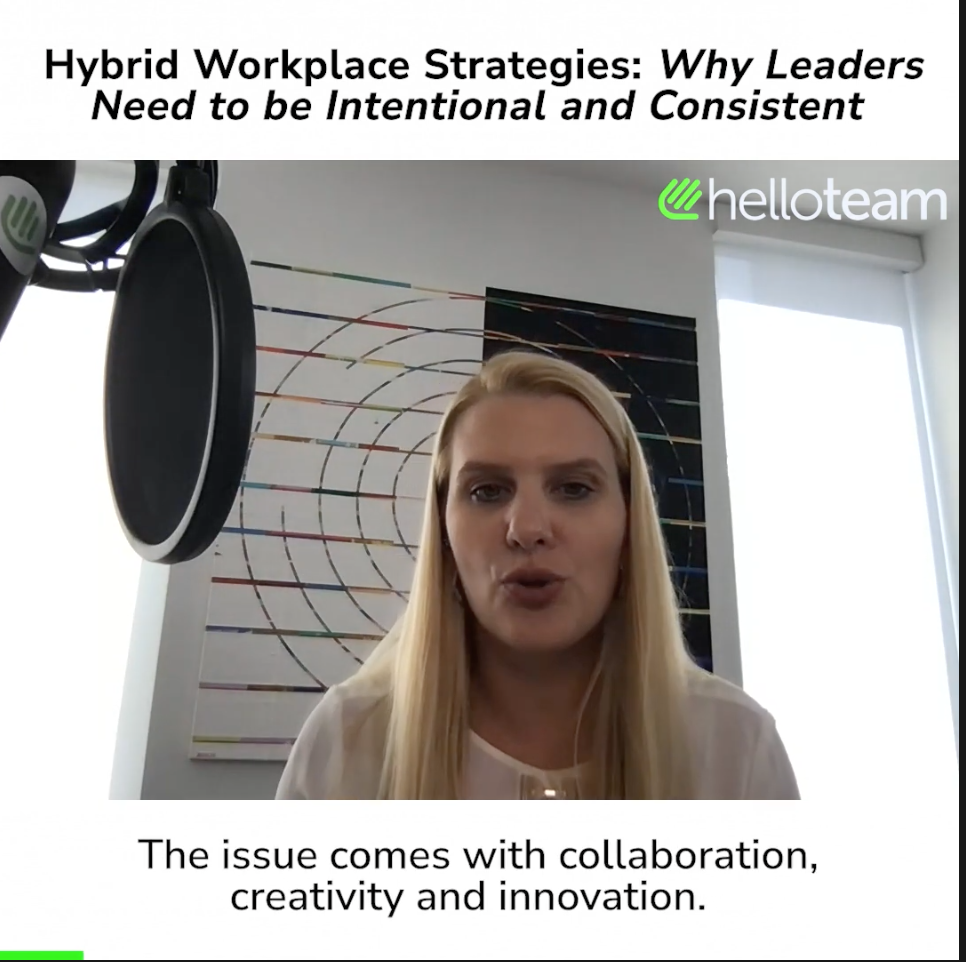 Having led multiple successful companies with a mix of in-office and remote workers throughout her career, CEO Tanya Bakalov knows a ton about leading hybrid teams. One of the toughest parts about leading a remote workforce is ensuring the experience is consistent and equitable – To hear more from her Culture Corner Podcast click here – https://www.helloteam.com/culture-corner-podcast/
Read Now
Start transforming your workforce today!