Ever since the COVID-19 pandemic shut down the globe, business leaders have been speculating as to whether the sudden switch to remote work would have long lasting ramifications after the pandemic. Well, it's the future – "after the pandemic" has finally arrived.
As economies have opened back up, many businesses have committed to bringing their workforces back to the office, but finally returning to the way things used to be has not been so easy or so desired.
Trends have already started to form around how companies are reopening. Executives were clamoring to get their team back into the office a year ago, but this direct approach has not been so clear cut. Businesses – large and small – have realized that having a remote, or a hybrid workforce can be a more efficient way to operate. It also may be preferred by Employees.
Through surveying companies and tracking their actions, we've seen a number of fascinating trends emerge regarding remote work that we wouldn't have foreseen a year ago. Here are five of the most surprising ones:
1. Small businesses are comfortable staying remote
RingCentral surveyed over 1,000 respondents from companies with under 100 employees and published their findings in a comprehensive 2021 State of Hybrid Work Report. Among all the data that was uncovered, one theme stood tall above the rest – most small companies are embracing the hybrid workforce.
To be exact, 67% of leaders say they don't anticipate their businesses returning to in-person work all five days of the week. That's a strong majority, and it represents a nationwide shift in executives' attitude toward hybrid work from where the sentiment was a year ago.
We might have thought that larger corporations were more suited for remote employees, but so far, small/medium businesses have been leading the way. The same report found 33% of respondents viewing their workplaces as, "extremely remote-friendly." It's not the strength of your infrastructure that determines the ease of its transition into remote work, it's the adaptability of your team.
2. The office itself is evolving
One of the most common reasons for leaders to bring their workforce back into the office is for the simple reason that the office exists. If a company's spending large figures to lease an office building, it makes sense that they wouldn't want it to remain half-empty.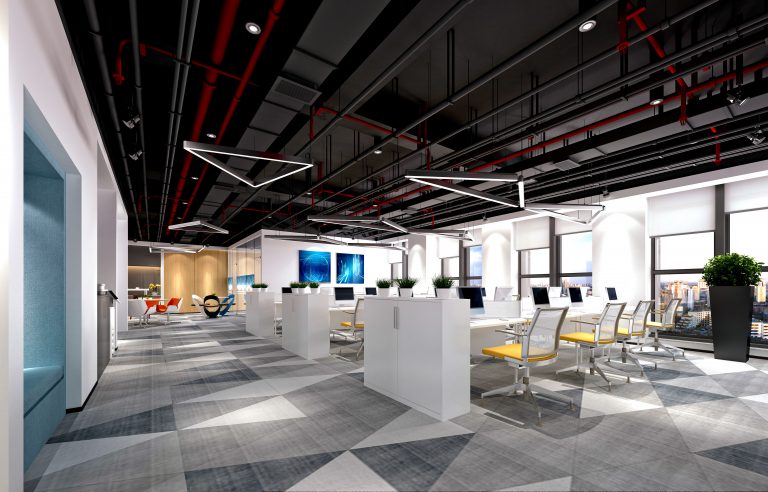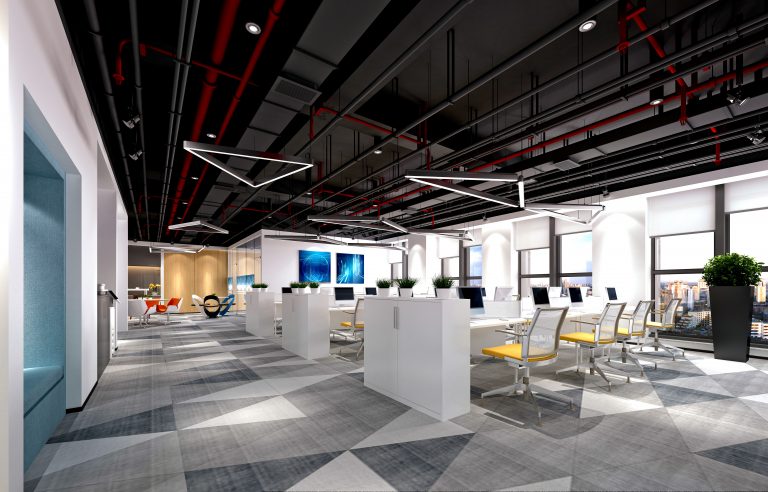 For organizations with more flexibility, a new solution has arisen – temporary workspaces for rent. Services like Regus and LiquidSpace offer rooms and desks for teams that normally work remotely to gather together and get tasks done that would be difficult to do from home. If a company's employees live in a fairly close proximity, renting workspaces can be the best move for meeting in person whenever it becomes a priority.
We here at HelloTeam surveyed our own workforce to determine their ideal environment, and 46% of respondents said they would prefer to work remotely with an occasional assignment being tackled in person. Whether taking an afternoon to brainstorm or spending a month grinding on a project, temporary workspaces could be one of the strategies of the future.
3. Less experienced employees value time in the office
Entering the pandemic, it appeared that the youngest generation of workers would be more comfortable working remotely than their older peers. However, a survey by PriceWaterhouseCooper determined the opposite to be true.
30% of workers with 0-5 years of professional experience prefer being remote no more than one day a week, compared to 20% of all respondents. Similarly, these workers are more likely to feel unproductive when working from home (34% to 23%).
Even if it is cliché to call millennials lazy, it seems that they recognize the value of working in person with those who can mentor them. Getting a grasp on a new career can be hard when working by yourself, so if you've got a young staff that's new to their field, try to get them in the office at least part of the time.
4. Non-American countries are much more comfortable working from home
In November, The Conference Board surveyed over 1,500 C-Suite executives from different countries to determine if returning their workforce to the office building was a top priority after the pandemic.
Only 22% of Americans said it was, which appears to be a low number — until you learn that 5% of respondents in other countries said the same thing. The vast majority of businesses in countries like Japan and Germany are happy to stay either partly or completely remote.
I'm not at liberty to analyze the cultures of such countries, but it's clear that the disparity isn't because the United States doesn't have the internet and technology to support remote workforces. The US puts a great deal of value on face-to-face interactions, even if the pandemic hasn't quite ended.
Of course, the US also holds a lot of pride in being the world's business superpower — we'll have to see which course of action works best.
5. 29% of remote employees would quit if they had to return to the office full-time
In perhaps the most startling statistic of the bunch, almost a third of the 1,000+ employees surveyed by LiveCareer claim they would quit their jobs if they lost the ability to work remotely. Just as the transition from office to home was difficult last year, the transition from home to office will be just as tough this year.
The same survey revealed 62% of people would prioritize future jobs that offer remote work. The COVID-19 pandemic has shaped the way lots of employees see their careers – if someone's spent 2020 working from home, there's a good chance they want to keep it that way.
Our own survey revealed that a resounding 94% of our staff prefer hybrid/remote positions, with 61% of them reporting that it increases their productivity.
Before making any decisions about hybrid work in your own company, try surveying your staff to get an idea of what they'd prefer. Every workforce is unique; learning your team's preferred cadence can help bring forth the most productivity and satisfaction. If they're anything like the average team in 2021, though, I have a feeling we both know what answers you'll receive.