Tanya Bakalov, Founder & CEO of HelloTeam, wins 2017's 'Women in Business & The Professions World Awards' Silver Award for Female Entrepreneur of the Year
(1-10 employees) and Bronze Award for Female Innovator of the Year. The coveted annual Women World Awards program encompasses the world's best in leadership, innovation, organizational performance, new products and services, and milestones from every major industry in the world. Organizations from all over the world are eligible to submit nominations including public and private, for-profit and non-profit, largest to smallest and new start-ups.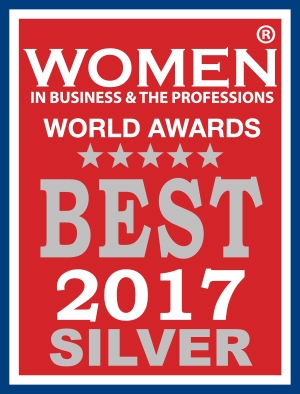 About the Women World Awards Women World Awards are an annual industry and peers recognition program honoring women in business and the professions and organizations of all types and sizes in North America, Europe, Middle-East, Africa, Asia-Pacific, and Latin-America. The Annual Women World Awards is part of the SVUS Awards® recognition program from Silicon Valley in the United States of America which also includes other programs such as CEO World Awards, Consumer World Awards, Customer Sales and Service World Awards, Golden Bridge Awards, Globee Fastest Growing Private Companies Awards, Info Security PG's Global Excellence Awards, Network Products Guide's IT World Awards, Pillar World Awards, and PR World Awards.
Learn more about The Women World Awards at www.womenworldawards.comOriginal article can be found here: http://www.womenworldawards.com/world/