How to build and organize your team for success, a personal story from our CEO & Founder, Tanya Bakalov.
Shortly after starting my career as a consultant at Deloitte, I joined my husband in a start-up in 2005, we started with two people in a garage like space (think Steve Jobs before Apple was Apple) and grew the company to over 500+ amazing and talented employees around the world, working with some of the most demanding and engaging clients.
Building a team all the way up to five hundred people is no easy task and there's certainly no manual for it. The most valuable lesson that I learned throughout these years is that no size fits all and you have to adopt the practices that work best for the culture of your specific organization. Trying to do too many cultural shifts at once or doing a big one in a short amount of time is a recipe for disaster.
Whether you are leading a start-up or a large team at a more established organization we all need to take a step back and reflect on the big picture of the past and the future. What are the things that should stay the same and what things we need to gradually change to produce results for our organization? Do we have the right people on the teams, do we need to organize in a different way, do we have too many priorities and no way to measure our success, is our team engaged and committed to the company's goals?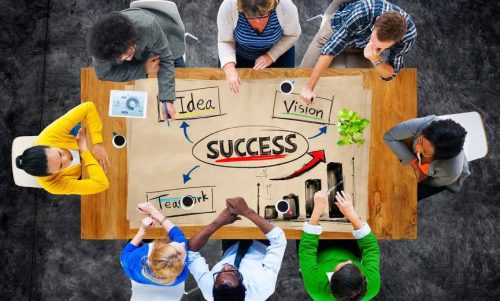 Here are some steps to organize your team for success:
Build the right team – to build the right team you need to have true visibility into the make up of your current team in real-time. You need to know and have instant access to "who is who", tenure in the company in each of the roles they have taken on, what are your team members current skills, desired skills, position they could be interested in, current and past projects they have been a part of, trainings they'd like to take, conferences they'd like to attend and their goals. Once you have the full picture you can objectively assess who and what skill profiles you need to either start developing or hiring from the outside. It is vital to look at your team globally and at the individual level.
Organize your team for success – most organizations still struggle with having an accurate and up-to-date organizational chart. They spend hours asking various people to update an org chart that by the time they finish updating is already obsolete. Having a real-time organization picture allows you to visualize if there are too many or too little direct reports in a specific part of the organization. When you don't have a clear line of sight or established reporting relationships, the ability to organize, communicate and align priorities becomes exponentially more difficult. A good manager is the conduit between the priorities of the front-line employees to the executives and the organization and their biggest job is to align their skills to the priorities of the company in the most productive and effective way all while ensuring is or her employees are moving towards their individual career goals.
Engage your team – we realized that in our company, the people who were seen, heard and valued were driving our success. The more transparent and involved people were in the process, the greater chance we had in sticking to the plan. Because great teams build great companies, we had an incredible focus on engagement and employee experience which led us to our "Culture of Awesome." This, in turn, made it easier for us to retain our people and attract even more talented people to the team. Having well aligned transparent goals (MBOs or OKRs) and a well established frequent recognition system throughout the year was the key to growth and success we had throughout the years.
No matter the time of year or what growth stage your own organization is in, it is important to consider the positive AND potential negative impact that growth can have on your company. So many start-ups begin with something similar to the "Culture of Awesome', but as teams grow, offices expand, teams work remote the ability to retain that connectivity can slip away and soon you find yourself with a new identify.
Thanks for reading!
-Tanya
Find more interesting stories on how to organize your team for success in our blog.